Chair

Allie Isaacson, RN, BSN, BS, CLC
allie.isaacson@ho-chunk.com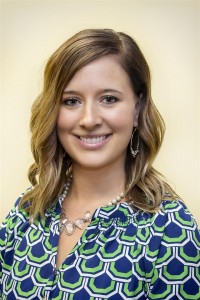 Allie has worked for the Ho-Chunk Nation as a Maternal Child Health Nurse and Certified Lactation Counselor since 2012. Allie works closely with Native families during the prenatal and postpartum periods and beyond, to help improve health outcomes and provide support to breastfeeding mothers to help them reach their breastfeeding goals. Allie has served as the Co-Chair of the Ho-Chunk Nation Breastfeeding Coalition since 2014 and has dedicated much time to improving worksite lactation standards for the Ho-Chunk Nation. She received her Bachelor's in Nursing in 2011 from the University of Wisconsin-Eau Claire. She also has a degree in Microbiology from the University of Wisconsin-Madison. Allie and her husband are the proud parents of two spirited little girls, Eleanor and Louisa. In her spare time, Allie enjoys spending time with her family, including their yellow lab, Bucky, hiking at Devil's Lake, and cheering on the Badgers.
Vice Chair
Vacant
Treasurer

Kristen Silverman, RD, CD, CLS
Kristen is a Registered Dietitian. She works as the Breastfeeding Coordinator at the Sixteenth Street Community Health Center Women, Infant, and Children's program in Milwaukee. She manages the breastfeeding program including breastfeeding education, the breastfeeding peer counseling program, breast pumps and supplies, and trains all staff on breastfeeding promotion and support. She is a Certified Lactation Specialist and provides services and referrals to help breastfeeding moms and babies. Kristen earned her Certificate in Dietetics from Mt. Mary University. Away from work, she enjoys food, yoga, and time with her family. One of her proudest accomplishments is teaching her children, ages 11 and 13, to enjoy and prepare a wide variety of foods. They are ambitious in the kitchen and treat the family to awesome meals!
Secretary

Lindsey Brost, RD, CD, CLC
lbrost@ruskcountywi.us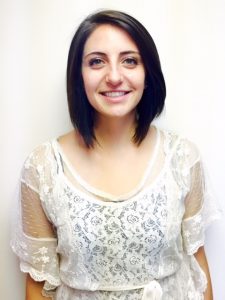 Lindsey has worked for Rusk County as the WIC Director since August 2015. She serves a small, rural population as the registered dietitian and certified lactation counselor. Lindsey is also an active member of the Wisconsin WIC Association. She received her Bachelor's degree in dietetics from UW-Stout in 2012. Her true passion is working with families to reach their highest potential in well-being. Lindsey stays busy with her dog, Shandy. She enjoys spending time with her family and friends, cooking, running, traveling and participating in all that Wisconsin has to offer.
Past Chair
Jennifer Loging, RDN, CD
jloging@lacrossecounty.org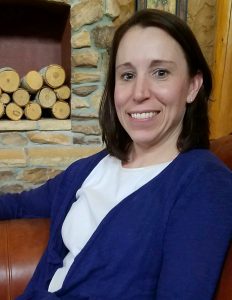 Jenni is a Registered and Certified Dietitian/Nutritionist. She is employed as the WIC & Nutrition Manager of the La Crosse County Health Department and has been in this role since 2013. Jenni has worked as a dietitian and breastfeeding educator in WIC since 1999. Jenni served as the Western Wisconsin Breastfeeding Coalition Chairperson from 2010–2014 and previously served as the Chairperson of both the Vernon County Breastfeeding Coalition and the Wisconsin WIC Association (WWA). Jenni remains active with the WWA Board. On a personal note, Jenni and her husband have two children, Gavin and Brynn. In her free time, Jenni loves to be outdoors, hiking, mountain biking, snowmobiling, swimming, and camping. She is also a reading and yoga enthusiast!
Local Connections Committee Chair
Kelli Stader, MPH, RD, CLS
Kelli.Stader@wisconsin.gov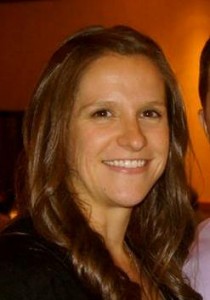 Kelli is the Nutrition Coordinator in the Chronic Disease Prevention Unit at the Wisconsin Department of Health Services. She also serves as the State Fruit and Vegetable Coordinator. In these roles, she works to create and support healthy nutrition environments in a variety of settings, including early care and education, schools, worksites, healthcare, and communities. She focuses on policy, systems, and environmental changes that support healthy eating, breastfeeding, and equitable food access in order to prevent obesity and chronic diseases. She and her husband are the proud parents of two active little ones, Cameron and Hayden.
Event Committee Chair

Vacant
Outreach Committee Chair
Vacant
At Large Member – State WIC Breastfeeding Coordinator

Jen Ortner,  MS, RD, CD, CLC
At Large Member – Physician Representative

Stephanie Slock, MD, IBCLC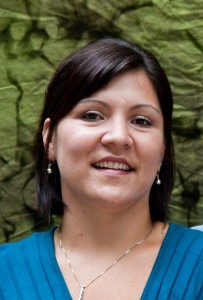 Dr. Stephanie Slock is a pediatrician and breastfeeding medicine specialist with Lakeshore Medical Clinic in St. Francis, WI. She earned her B.S. from UW Madison and her M.D. from the Medical College of Wisconsin, completing her Pediatric training at Children's Hospital of Wisconsin in Milwaukee. She is an active member of the AAP and ABM. She enjoys golfing, being outdoors, and reading. While she has spent many years as a pediatrician giving families guidance and support in raising their children, she is excited to finally have a family of her own. She loves spending time with her husband and their young son.
At Large Member – Maternal & Child Health Representative & Ad Hoc Worksite Committee Chair
Shawn Meyer, RN, BSN, CLC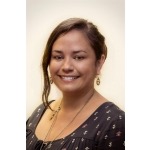 Shawn Meyer is a Maternal Child Health Nurse Consultant for Wisconsin's Department of Health Services, Maternal and Child Health Program. She is the lead for the Breastfeeding National Performance Measure, working with local and tribal agencies to increase breastfeeding rates in the state. She is a member of the Turtle Mountain Band of Chippewa and has dedicated much of her career to tribal health care. Shawn is a Certified Lactation Counselor, since 2008, primarily working with Native American families to preserve breastfeeding as a cultural tradition and to help mothers meet their breastfeeding goals. She is a member of the Native Breastfeeding Coalition of Wisconsin. She and her husband live on an organic maple syrup farm with their four daughters.
Ad Hoc Pharmacy Committee Chair

Amber France, MS, MPH, IBCLC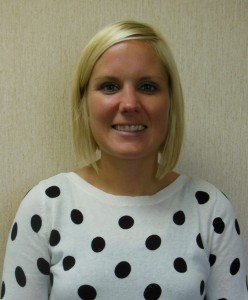 Amber is the Nutrition & Lactation Program Supervisor at the Wood County Health Department and has been working with the Health Department and WIC for almost 10 years.  She has a B.S. in dietetics from UW-Stevens Point, an M.S. degree in nutrition education from Rosalind Franklin University, an MPH degree from Concordia University, and has completed the NWA Leadership Academy.  She is also an International Board Certified Lactation Consultant.  Amber is involved in numerous coalitions and workgroups locally and state-wide.  She is the co-chair of the Wood County Breastfeeding Coalition, a member of the National WIC Association Breastfeeding Policy Review Team, and Past Chair of the Wisconsin WIC Association.