Chair

Jennifer Loging, RDN, CD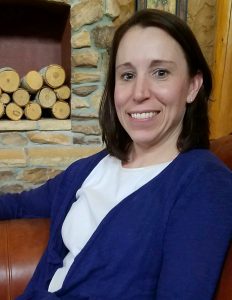 Jenni is a Registered and Certified Dietitian/Nutritionist. She is employed as the WIC & Nutrition Manager of the La Crosse County Health Department and has been in this role since 2013. Jenni has worked as a dietitian and breastfeeding educator in WIC since 1999. Jenni served as the Western Wisconsin Breastfeeding Coalition Chairperson from 2010–2014 and previously served as the Chairperson of both the Vernon County Breastfeeding Coalition and the Wisconsin WIC Association (WWA). Jenni remains active with the WWA Board. On a personal note, Jenni and her husband have two children, Gavin and Brynn. In her free time, Jenni loves to be outdoors, hiking, mountain biking, snowmobiling, swimming, and camping. She is also a reading and yoga enthusiast!
Vice Chair
Sarah Stock, RDN, LD, CLC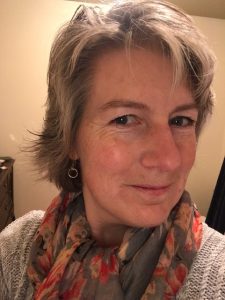 Sarah has been the Breastfeeding Coordinator with the Northwest Wisconsin Community Services Agency (NWCSA) for WIC in Douglas County since 2004.  She plays an active role in The Northland Breastfeeding Coalition working toward creating a community where breastfeeding is the norm and helping families experience breastfeeding success.  Prior to her role as a Registered Dietitian/Nutritionist and Lactation Counselor, she worked in Diabetes Education and Clinical Nutrition  at St. Luke's Hospital in Duluth, MN.  In her life outside of work, she is happiest outdoors and dabbles in many creative endeavors.
Treasurer

Mary Jo Hamman, MPH, RDN, CLS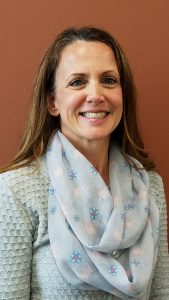 Mary Jo has been employed as the Waukesha County WIC Program Supervisor since 2012. She has worked as a Nutritionist and Breastfeeding Counselor in WIC since 1994. She has a passion for protecting and supporting moms in their breastfeeding choice. Mary Jo currently serves as the Waukesha County Breastfeeding Coalition Chair.  She and her husband have one daughter and two dogs. In her free time, she enjoys exercising, walking her dogs, reading, and baking.
Communications Coordinator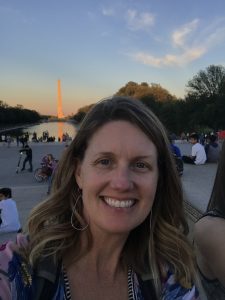 Julie has been a Registered Nurse since 2007 and an International Board Certified Lactation Consultant (IBCLC) since 2018.  She is currently working in a hospital and outpatient clinics in the La Crosse area to support families with their breastfeeding/chestfeeding/ human milk feeding goals.  She is honored to work as an advocate for lactation for WBC and recently as a Wisconsin representative for the United States Breastfeeding Committee.  When not working,  you can find Julie enjoying the outdoors, no matter the weather.  She also appreciates her local food scene and her CSA.
Past Chair
Vacant
Local Connections Committee Chair
Kelli Stader, MPH, RD, CLS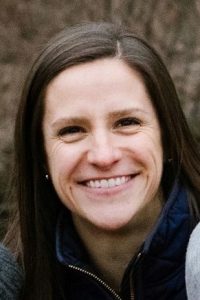 Kelli is the Nutrition Coordinator in the Chronic Disease Prevention Unit at the Wisconsin Department of Health Services. In this role, she works to create and support healthy nutrition and breastfeeding environments in a variety of settings, including early care and education, schools, worksites, healthcare, and communities. She focuses on policy, systems, and environmental changes that support healthy eating, breastfeeding, and equitable food access in order to prevent obesity and chronic diseases. She and her husband are the proud parents of three active little ones.
Events Committee Chair

Marshfield Medical Center
State WIC Breastfeeding Coordinator

Physician Representative

Maternal & Child Health Representative & Worksite Committee Chair
Shawn Meyer, RN, BSN, CLC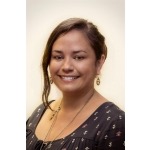 Shawn Meyer is a Maternal Child Health Nurse Consultant for Wisconsin's Department of Health Services, Maternal and Child Health Program. She is the lead for the Breastfeeding National Performance Measure, working with local and tribal agencies to increase breastfeeding rates in the state. She is a member of the Turtle Mountain Band of Chippewa and has dedicated much of her career to tribal health care. Shawn is a Certified Lactation Counselor, since 2008, primarily working with Native American families to preserve breastfeeding as a cultural tradition and to help mothers meet their breastfeeding goals. She is a member of the Native Breastfeeding Coalition of Wisconsin. She and her husband live on an organic maple syrup farm with their four daughters.
Community Representative
Courtney Schwefel, LPN, IBC, CPST
Community Health Worker, Stockbridge Munsee Health and Wellness Center