Understanding Lactation Credentials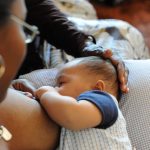 In 2019, there will be two lactation professional courses!  Healthy Children will be offering their Certified Lactation Counselor (CLC) course March 18-22, in Madison, WI and June 17-21, in Milwaukee, WI.   A Certified Lactation Specialist course in 2019 through Lactation Education Consultants  will be in Chicago Il (March 25-29) and Des Moines, IA (April 1-5) .  Don't miss out on these great, local courses to advance your lactation knowledge!
For more information about these upcoming CLS and CLC trainings, visit:
http://www.lactationeducationconsultants.com/course_clsc.shtml
www.healthychildren.cc/clc2.htmhttps://centerforbreastfeeding.org/register_lctc/
Lactation Professionals gain their education and experience in a number of ways.  The basic lactation credentials are outlined below.
Certified Lactation Specialist (CLS) and 
Certified Lactation Counselor (CLC)
These are two lactation credentials that are very similar to one another.  Both are credentials that are obtained by individuals who have completed 40 hours of lactation education and have passed a written exam.  The Certified Lactation Counselor course currently uses video testing to ensure that participants understand the trademarks of a good breastfeeding latch.  The Certified Lactation Specialist course utilizes multiple photographs on their written exam for this purpose.  Both of these credentials require continuing education.  The courses are offered by private agencies.
International Board Certified Lactation Consultant (IBCLC)
The next step in lactation credentialing is to become an International Board Certified Lactation Consultant by passing the IBCLC exam.  This exam can be taken by lactation professionals who have completed at least 80 hours of lactation education and 1000 or more hours of practice in lactation support.  The exam to become IBCLC certified is offered only once per year and is very comprehensive! Once the IBCLC certification is granted, there is also lots of continuing education and additional requirements to keep up with best practices.
If you have any questions about these credentials feel free to contact us!
For more information about becoming an IBCLC, visit: